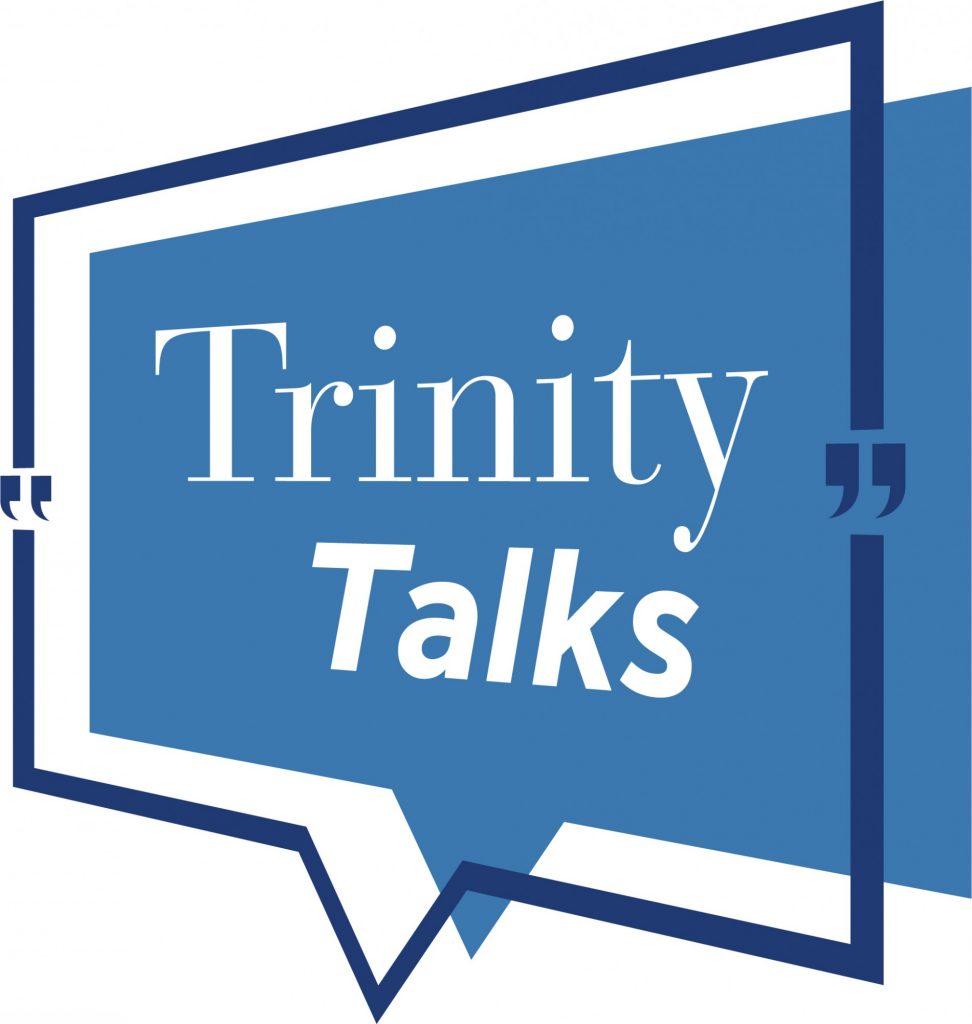 Trinity International is pleased to present our weekly online seminar programme, "Trinity Talks".
Every Wednesday, we will be hosting a Microsoft Teams Live Event on a specific subject, that is free-to-attend.
Throughout the year, we will cover a variety of topics, allowing us to share market insights and geographical trends and keeping you informed of fast-changing investment environments.
The sessions will be short and focused, in the style of "TED-talks", scheduled for 30 minutes with an additional 15 minutes for Q&A.
Attendees will be able to ask questions of the panellists via the Chat function on the Teams platform.
To register your interest in attending any of the events listed below, please email

[email protected]

stating the dates that you wish to attend and you will be sent a calendar invitation and link.
Date
Presenter
Topic
09/09/2020
Barry Burland and Elizabeth Handley
Rate-fixing: LIBOR Latest – Click to watch the session https://youtu.be/nrdRLGXQK4M


16/9/2020
Hugh Naylor and Adekanmi Lawson
Promises made: a guide to Warranties & Indemnities – Click here to watch the session https://youtu.be/KsKpuWvbEY0
23/09/2020
Tom Eldert and Eric Filipink
OFAC: an introduction to US Sanctions laws – Click here to watch the session https://youtu.be/Ow2MgMiwPMI
30/09/2020
Rinku Bhadoria and Max Vauthier (LNG Value Ltd)
O&G OMG: The impact of COVID-19 on the oil and gas markets
07/10/2020

Fiona Gulliford

Off-grid solar: how to de-risk your investment
14/10/2020
Conrad Marais and Adekanmi Lawson
M&A in Africa: Market Opportunities, Challenges and W&I Insurance
21/10/2020
Rinku Bhadoria and Tom Eldert
Pass the buck: An anti-bribery and FCPA update
17/06/2020
Paul Biggs and Lucy Johnson
What's going on? The current state of the African power market – Click to watch the session
https://youtu.be/BjeqZ3E1724
24/06/2020
Fiona Gulliford, Eric Filipink and Augusto Repetto
Closings during COVID: practical tips for pandemic signings in Africa and Latin America – Click to watch the session
https://youtu.be/GgEwcV71Fas


01/07/2020

Kaushik Ray and Obbie Banda (ATI)
Offtaker Liquidity: the RLSF and other solutions to old problems – Click to watch the session – https://youtu.be/oNXsfoYsiMw


08/07/2020
Fiona Gulliford and Unicase Law Firm
Stanning renewables: Central Asia's burgeoning market – Click to watch the session – https://youtu.be/sCwMb5eKqGE
15/07/2020
Pierre Bernheim and Marianna Sédéfian
Francophone-a-friend: a guide to the region for non-French speakers – Click to watch the session – https://youtu.be/nZRAv0aXetU

22/07/2020
Harvinder Deol and Luke Muchamore
EPC FM: Calling force majeure in a construction contract – Click here to watch the session – https://youtu.be/ASWq2_AHe2U
29/07 2020
Jo Sykes and Simon Norris
Partial Risk Guarantees Part 1 – using PRG products – Click here to watch the session –https://youtu.be/nOKFcx7_n4A
30/07/2020
Kaushik Ray and Marianna Sédéfian
Partial Risk Guarantees Part 2 – open Q&A – Click here to watch the presentation – https://youtu.be/A_fQ4ao9qCU
06/08/2020
Tom Eldert and Eric Filipink
A special relationship: comparing NY and English law in project financing – Click here to watch the presentation – https://youtu.be/YuD8mhTRFHo